DUBLIN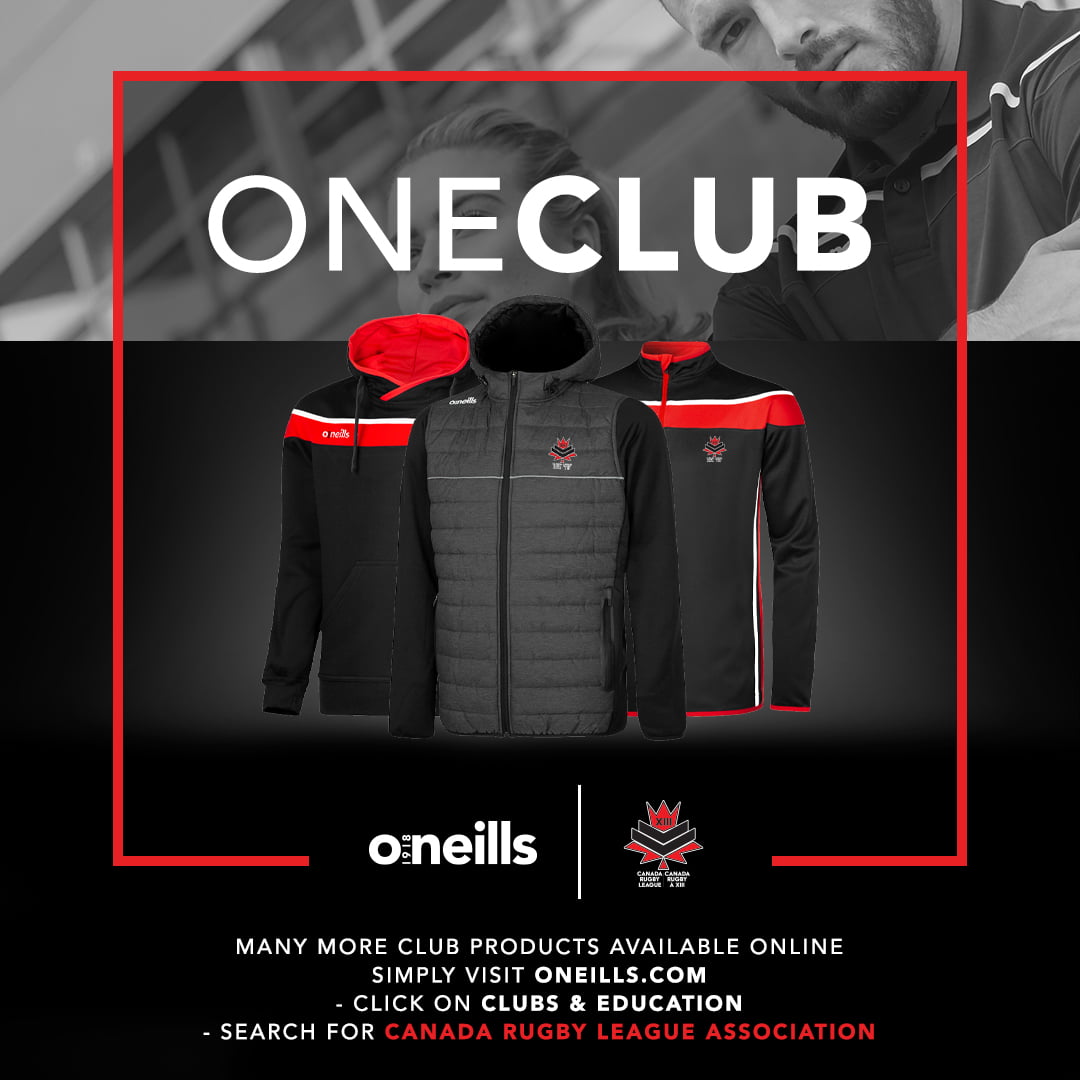 – O'Neills Irish International Sports Company Ltd has boosted its already strong portfolio in rugby league by announcing a new partnership agreement with the sport's national governing body in Canada.
The exciting deal with the Canada Rugby League Association will further expand the leading Irish sportswear manufacturer's brand presence in a thriving North American market during what is expected to be a key year for the sport internationally.
O'Neills, who are Ireland's largest sportswear company, will also be official kit suppliers for Ravens, the Canadian national women's rugby league team. Now ranked 5th in the RLIF World Rankings, Ravens will compete in the 2021 Rugby League World Cup later this year. The 61-game event, which will take place in England from October 23rd-November 27th, looks set to be the biggest Rugby League World Cup in history. The men's, women's and wheelchair tournaments will be held simultaneously for the first time.
James Towell, Sales Manager, O'Neills Canada, welcomed the transatlantic partnership agreement. He said: "We are absolutely thrilled to come on board with the Canada Rugby League Association as their official kit supplier. Following on from our recent partnership with Ottawa Aces, this is a very exciting time to be associated with rugby league in Canada and we wish our new partners the Ravens, every success in this year's Rugby League World Cup."
Bob Jowett, President of the Canada Rugby League Association, also welcomed the announcement. He said: "We are delighted to partner with O'Neills at such an exciting time for rugby league, particularly as our national women's team will represent us with pride at the 2021 Rugby League World Cup. O'Neills will bring over a century of expertise in innovative performance fabrics and high-quality sports apparel for our players and supporters and we look forward to successful times ahead for Canada rugby league both nationally and internationally with the support of O'Neills and all of our valued partners and sponsors."
The partnership with O'Neills corresponds with a relaunch of the Canada Rugby League Association's brand, featuring a new logo and slogan #proudtoweartheleaf.
Established in 1918, O'Neills Irish International Sports Company Limited is a globally renowned manufacturer of sports kits and leisurewear with an extensive heritage in Gaelic games and equipment. In recent decades, the company has grown to cover a wide range of sports including rugby league and is now the official supplier of apparel for teams in both the Northern and Southern hemisphere. Their roster includes current back-to-back Super League champions, St Helens, and NRL Minor Premiers for 2020, the Penrith Panthers in Australia.