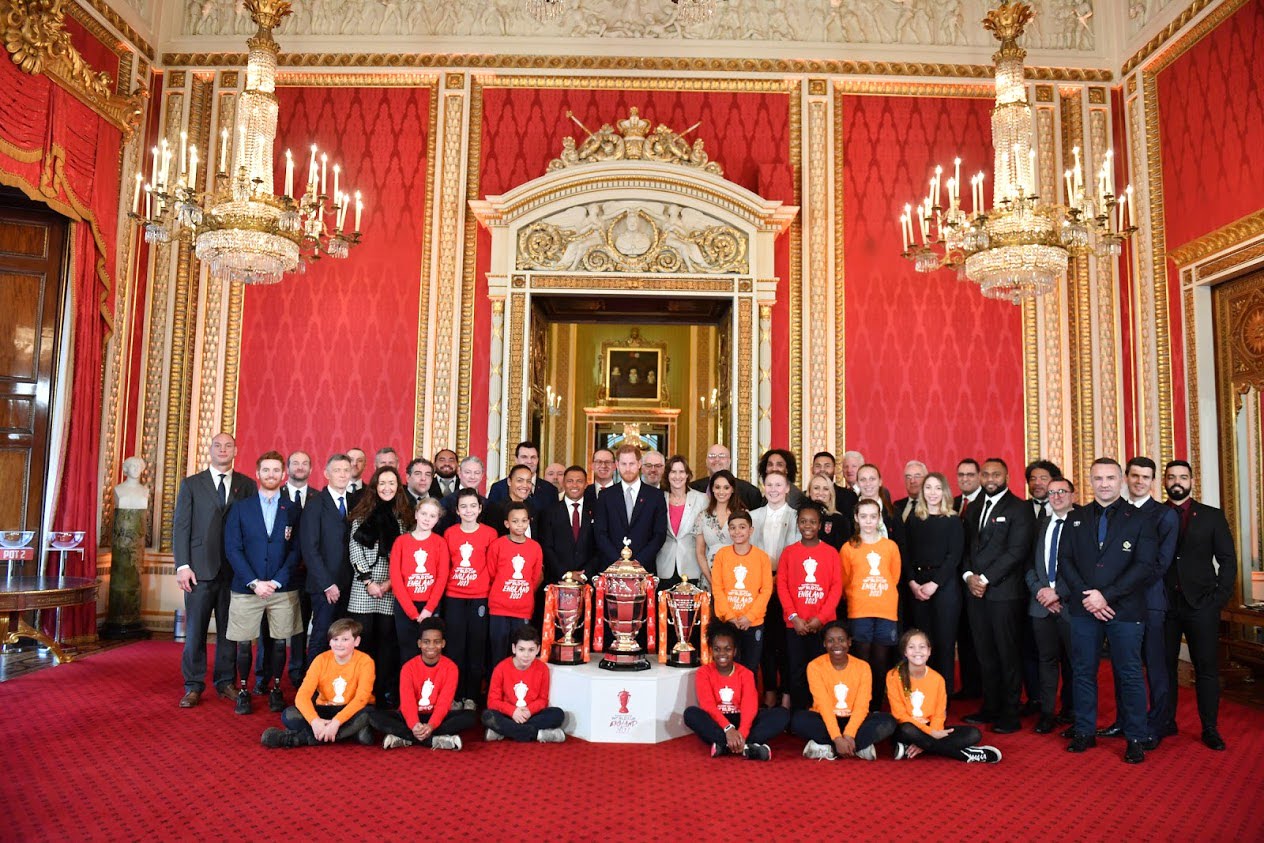 Draw hosted this morning at Buckingham Palace with HRH The Duke of Sussex
LONDON, UK – The three draws for the Rugby League World Cup 2021 (RLWC2021) took place at Buckingham Palace today, where each competing nation in the respective men's, women's and wheelchair events learnt their group opponents. Conducted by HRH The Duke of Sussex, Head of UK Sport, Dame Katherine Granger and RLWC2021 International Ambassador and rugby league legend Jason Robinson, the men's, women's and wheelchair tournaments' draws were completed concurrently at the iconic venue.
Canada's national women's team (The Ravens), currently ranked 5th in the world, were represented by Mandy Marchak (Captain of 2017 World Cup team) at the event. The Ravens were drawn in Group A, and will be facing off against England, Papua New Guinea and Brazil to commence the tournament next fall in England. The draw positions Canada well in its quest for the World Cup.
"The Ravens made Canadians proud with their strong performance at the RLWC in Australia in 2017," said Bob Jowett, President of the Canada Rugby League Association, the governing body for Rugby League in Canada. "We as an organization, and our athletes, all look forward to striving to top that in 2021," he added.
The memorable event at Buckingham Palace, highlighted the growing popularity of the sport globally, from its initial heartlands in England, domination in Australia and New Zealand, to its rapid growth in the Americas – especially with the Toronto Wolfpack's recent promotion to Super League and their marquee signings.
With the draw selected, the Ravens now get down to business preparing for their road to the World Cup. A Canadian East vs. West match in Toronto last weekend, kicked off the selection and preparation process for the year ahead.