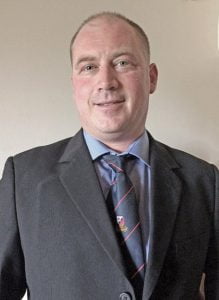 The British Columbia Rugby League Board have secured the continued services of Bulldogs head coach Ben Hickey through the 2017 Representative season.
Hickey guided British Columbia through a difficult representative season last year, his first as head coach.
BC President David Graham said of the appointment; "Mr. Hickey is a long-term, passionate contributor to both Canada and British Columbia Rugby League. He is the incumbent Assistant Coach of the Canada National Men's team and comes with a great knowledge of how the game is played in the America's. We are thrilled to have him accept the position!".
Vice President Byron Toutant gave his support to Hickey's tenure stating that "The appointment was a sensible move for BC, one that will allow Mr. Hickey the time to grow into his position as head coach, work with his players and develop his up and coming stars".
Mr Hickey said, "I am thrilled to continue to work with the BC Bulldogs and I am looking forward to building off the structures we implemented last year. There's a lot of talent here in the West and I am excited to be part of the growth of the game at this level.
The BC Bulldogs will take the field in August at the conclusion of the domestic season. Check www.canadarugbyleague.com for exciting updates on Rugby League in British Columbia.