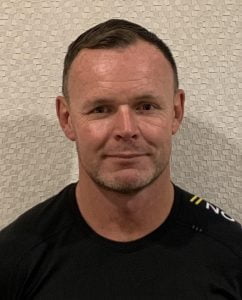 TORONTO – Returning to his roots – both as a Canadian citizen, and former Wolverines' coach – Aaron Zimmerle has been selected by the Canada Rugby League Association (CRLA) as the new Head Coach of the men's national team – the Wolverines.
"Personally, coaching the Canadian Wolverines is both the culmination of my Canadian born heritage and my Australian raised Rugby League culture. It is my life journey and greatest honour," said Zimmerle.
"Collectively, it is an opportunity to go 40 minutes further than last time and take the Wolverines to a World Cup. It is a chance to take care of unfinished business," he added.
Zimmerle was the Head Coach of the Canada Wolverines in their run-up to the 2017 Rugby League World Cup (RLWC), just missing qualifying for the tournament. With the Canadian women (Ravens) attending the 2021 RLWC in England next November, the CRLA is determined to have the Wolverines join them in 2025.
Apart from his intimate knowledge of Canadian Rugby League, it was Zimmerle's depth of coaching skills, and hands-on experience, at all levels of the game, that made the decision for the CRLA.
"From his work coaching the Queensland Cup's Tweed Seagulls for 5 years, coaching his high school team in Australia on to winning the national title, Zimmerle had the breadth of experience we were looking for in our next Head Coach," said Bob Jowett, President of the CRLA. "Rugby League is growing rapidly across the country and we want a Head Coach that can help develop the next generation of Rugby League coaches and athletes, while inspiring them by winning today," he added.
Zimmerle's role as Head Coach commences immediately, as he works to build the Wolverines for the 2025 RLWC, and expected qualifying matches in the fall of 2022.