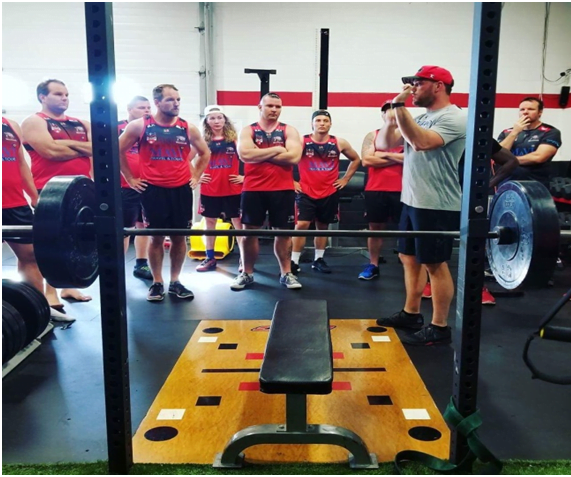 The Canada Wolverines have appointed Simon Paige as their new Head of Physical Performance and Analysis.
Paige, 31, who has been the Ontario Strength and Conditioning Coach has now been given the task of overseeing the Canadian Wolverines Athletic Performance.
"I am excited to be in this position. My role will change slightly, and I'll be taking on more responsibility, but my enthusiasm and desire to accomplish what I think is possible won't." Paige said.
Paige who is a British native, is a rugby union and rugby league veteran having played both games for over 20 Years.  His cross code experience includes playing Rugby Union for his home county, before moving to Canada to represent the Province of Ontario in League.
Wolverines Head Coach, Benjamin Fleming said "Simon's absolute dedication and infallible positive attitude, along with his energy, knowledge base and professional development is profound and it only makes sense that he is elevated into a National position. He was invaluable last year when the Wolverines visited Toronto, and as a distinguished leader in his field, I look forward to him passing on his wealth of information to all the national players across the country over the next few years."
Simon comes to the Wolverines with a wealth of education and experience. Certified as a Personal Trainer through the revered CanFit Pro, Simon is also a Fascial Stretch Therapist. He holds expertise in Manual Muscle Testing, Powerlifting, Precision Nutrition and Functional Nutrition to name a few, and his work has allowed him to assist a variety of athletes in improving range of motion, reducing pain, and improving postural alignment.
"I endeavor to help the coaching staff build a tough and resilient team, catch any players under performing, and analyze their cardio and range of motion levels. I want to be uncompromising and focused, because I believe in the athletes we have, but I also believe they need to be pushed in order to fulfill their potential. Having worked with the Ontario team for the past 3 seasons, there is massive potential for the growth of the game across the whole of Canada, so I am really encouraged to support our athletes as best I can"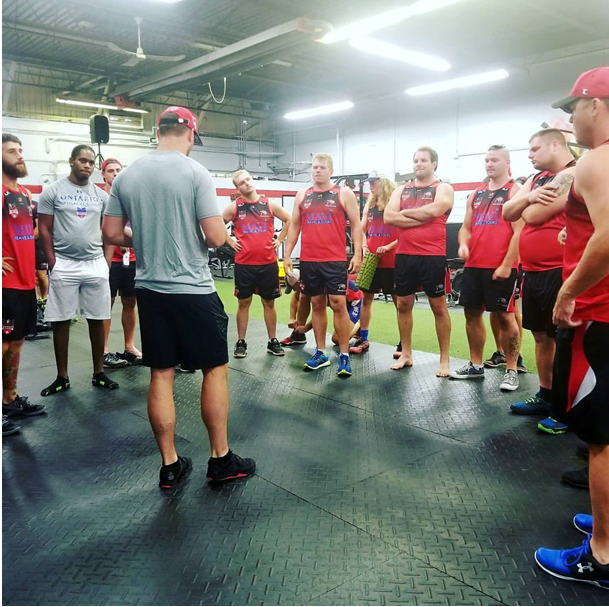 You can contact Simon through his Facebook or Instagram Pages @Fascialstretchsimon