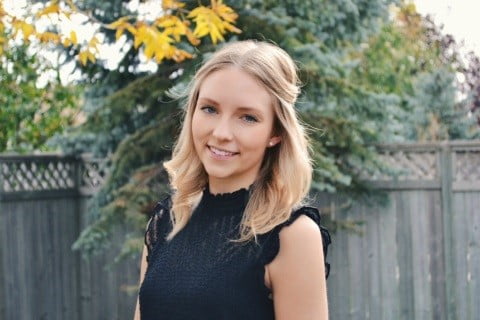 The Canada Wolverines have appointed Amy Marshall as their new nutritionist.
A recent graduate from Manitoba's premier university studying Nutrition Sciences, Amy comes to the team with plenty of hands on experience and a wealth of knowledge.
Born and raised in Winnipeg Manitoba, and recently moving to the rural town of Killarney to further enhance her studies as she completes a dietetic internship with the Winnipeg Regional Health Authority, Amy continues to advance her port- folio in nutrition.
Benjamin Fleming, Head coach of the Wolverines said "having Amy on board enhances our program immensely.  We really struggled in a number of areas this year and bringing in Amy is well needed. Amy is enthusiastic, passionate and very knowledgeable about food and how it can work for you. We need our athletes coupling their food consumption with performance, and having Amy overseeing this will help considerably in getting our athletes to their best. I'm really happy to know that Amy is so invested in helping us move forward."
Marshall said of the opportunity, "I'm excited at being on board and helping where I'm needed. The Wolverines have some wonderful potential and there are some big tournaments coming up in the near future and I hope I can bring in the right advice for all the athletes. Food impacts us all, and ultimately if you aren't eating correctly a few days out from the game, and directly afterwards, then you won't be at your best.
As the new nutritionist I think it's important that we have relevant evidence-based research on sport nutrition to further enhance the playing group. I find the science behind nutrition and how it interacts in the body fascinating, and my hope is that this knowledge can be passed onto the players to further enhance their ability both on and off the field.
It is great to be a part of this team and to lay the foundations which will hopefully help Canada's rugby league players in the short term, but also help create a platform for many years to come."
Amy plans to balance her new role, while pursuing a Master's degree in nutritional sciences, focusing on the metabolism of macro-nutrients.