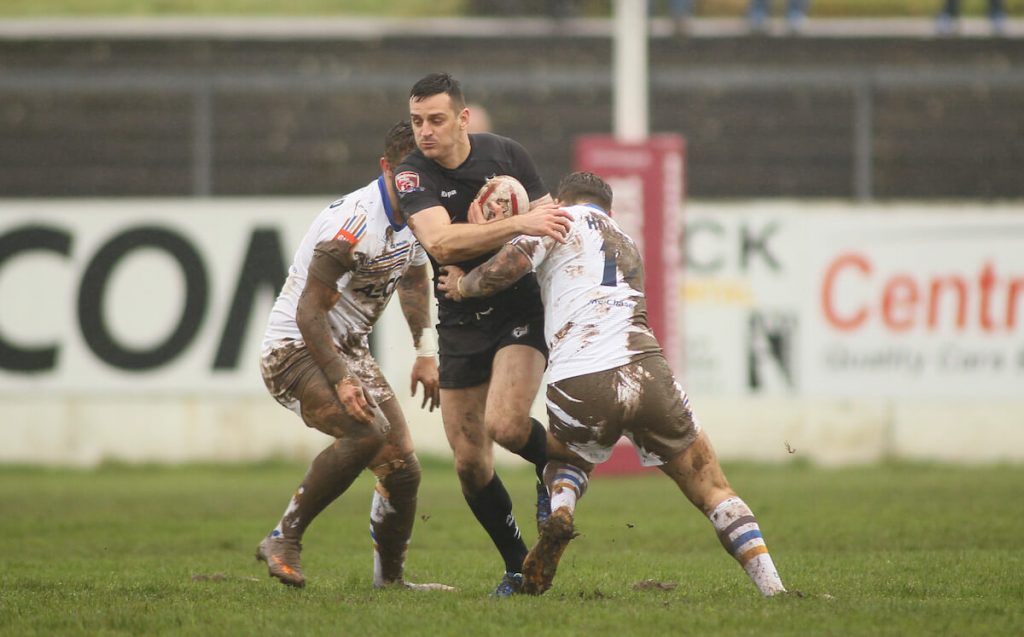 There was a little more adversity for the Toronto Wolfpack in its second League 1 match against Whitehaven RLFC. But the club improved to 2-0 following a 24-10 win.
Following last week's 76-0 thrashing of the London Skolars in the team's opening match in the third tier of the English Rugby League, they travelled to Whitehaven, a coastal town in the north-west England county of Cumbria and found themselves facing a very muddy pitch against a team that was relegated last season out of the Championship division.
The club was also without star Fuifui Moimoi, who started a three-game suspension for a dangerous tackle in Toronto's Challenge Cup match against Siddal two weeks ago.
Twenty minutes in, a good run by Jonny Pownall got the Wolfpack out from deep in their zone. Two tackles later, Pownall finished the drive with the try to open Toronto's scoring after the conversion by Craig Hall.
Towards the end of the half, a penalty to Whitehaven led to a successful two-point penalty kick by Hall. Then with seconds left before the break, Liam Kay took a pass from Hall and raced to the middle of the posts to increase the lead to 14-0.
Bob Beswick added to the Toronto lead 15 minutes into the second half with an unconverted try. Then Whitehaven finally put a score on the board with a nice dribbling kick from Paul Crook finding Elliott Miller past the try line.
With 13 minutes to play, a good sequence ended with Pownall's second score. Chris Taylor finished the scoring for Whitehaven just before time.
"It was tough going on the pitch," Toronto head coach Paul Rowley said. "But defensively, we were pretty good. We were dominant from start to finish and by far the better team."
The Wolfpack face top Championship side London Broncos in the fourth round of the Challenge Cup on Friday afternoon (4 p.m.). It will be a real test against a team one league above.
Full match report available at: https://www.torontowolfpack.com/2017/03/12/match-report-whitehaven-rlfc-vs-toronto-wolfpack/