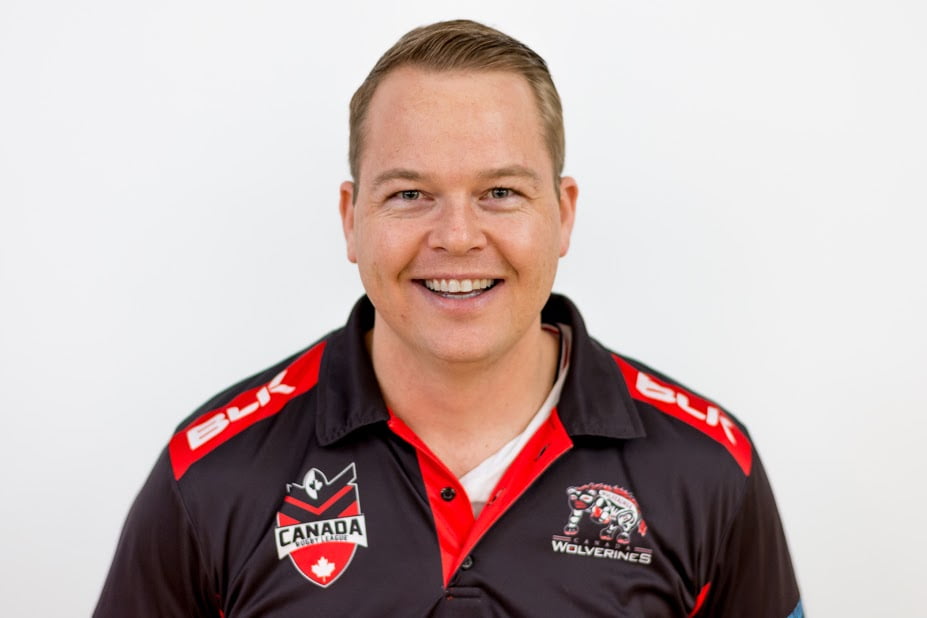 By BRIAN LOWE
North America editor
Rugbyleaguehub.com
The new year has ushered in a new president and new board of the Canada Rugby League Association, along with a renewed focus on player development.
Ryan Murray is now steering the ship after being elected president at the CRLA's board meeting in late 2017.
The former national team player is a relative newcomer to the 13-man code, he made the switch four years ago after playing rugby union for more than 20 years and says he put his hand up for the role of president because he wants to give back to the sport that has changed his life.
"I was nominated by a member and as a player of the Wolverines transitioning off the field and into the boardroom, I asked a dozen of my teammates if they would support my candidacy," said Murray.
"Everyone I spoke with became very excited about the future of the CLRA. When you have that many people you admire say they believe in you, it was a very humbling experience."
The initial term is for two years and Murray says the board's new direction is one of unification, driven by passion and dedication.
He says rugby league is growing exponentially in Canada and points to the women's national team the Ravens competing at the Women's World Cup and being ranked number four in the world, plus the Toronto Wolfpack's inaugural championship season and brand development as shining examples.
And even though the Wolverines had a disappointing 2017, he's upbeat heading into the new international season later in the year.
"Ben Fleming is our head coach and a wonderful leader," continued Murray. "Our new board believes in him and what he is doing for the sport in Canada.
"The Ravens and Wolverines have similar goals – progress then perfection. I believe our players and player development is our top priority.
"Our teams are filled with incredibly talented individuals who believe in [Ravens] coach Mike Castle and coach Fleming's systems and recognise the responsibilities of being a national player.
"Our players prepare for every game with the same intensity as if it were their last game, and the new board is going to dedicate themselves to doing everything we possibly can to provide them with what they need to succeed."
Murray believes the future is bright for rugby league in Canada with players representing the country all over the world.
"Canadians thrive in rugby league culture and more of them are signing with international clubs," he added.
"While we continue to grow and build national and international support and awareness for our programs, our focus is to build international relationships and grow the sport locally."
Murray says his expectations for the next two years are simple – he wants to build the CRLA a solid foundation which will support the sport in Canada for years to come, and dedicate his time to ensuring players, stakeholders, sponsors and fans get more than they give.