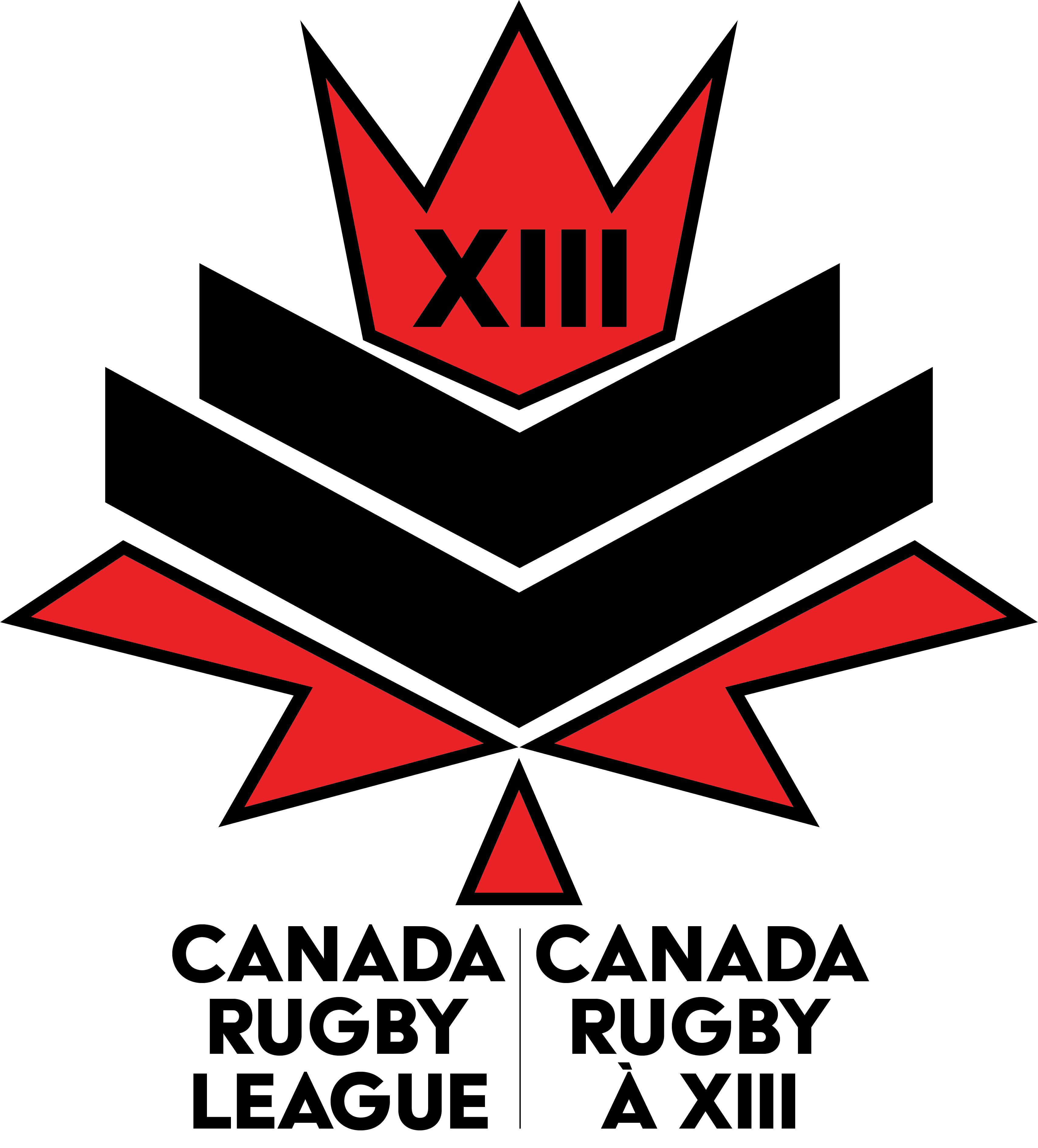 TORONTO – February 15th in Canada is Flag Day – the day we celebrate the adoption of the Canadian flag in 1965. This Flag Day, Canada Rugby League is celebrating its roots with the launch of a new maple leaf logo, supported by its new "#proudtoweartheleaf" campaign.
The new logo, designed by Martyn Simpson, was selected by Canada Rugby League after an extensive review. The selection committee felt strongly that the maple leaf – a Canadian symbol recognized around the world – had to figure prominently in the logo and kit. The logo also had to acknowledge rugby league heritage, thus the iconic chevrons.
Most importantly, as rugby league grows in Canada, it was important for the logo to represent both official languages, recognizing the proud affinity for rugby league amongst French Canadians, and the opportunity for growth in the French regions of our National Capital Region, Quebec and New Brunswick.
"Canada Rugby League has been working behind the scenes over the past year on major structural reforms to build the foundation for growth of the game at a grassroots level through to our national teams – the Ravens and Wolverines," said Canada Rugby League's President Bob Jowett. The new branding was a culmination of this effort to set the new tone to our members, supporters and sponsors as we grow across Canada," he added.
The new brand will be launched across all Canada Rugby League social media and web channels today, and will feature on all national kit and apparel moving forward. A new online store, with apparel featuring the new logo, also launches today, and is the topic of a second press release for Canada Rugby League's headline Monday.