Canada Ravens' Maddy Aberg scored her first try in her debut game against Ireland in Wigan on October 25th leading up to the Rugby League World Cup.
Canada was feeling confident going into the match as Ireland had recently fallen to Wales 44-4.
In the first half of the match, Aberg had passed the white wash but it was deemed not a try due to a forward pass.
In the last minute of the half, Ireland's Ali Coleman managed to score in the far-left corner of the try zone. Without the conversion, Ireland led 4-0 going into half-time.
Ireland's Gabby Harrison then scored the second try of the match but the kick, again, was unsuccessful.
Canada had a few good line breaks until Aberg managed to slip past Ireland again to score Canada's first and only try. The conversion by Dani Franada was successful but Canada had fallen to Ireland by two.
When asked who stood out, Canada's head coach, Mike Castle, said, "Maddy Aberg. Her running game was outstanding. Defensively, Alix Evans and in fact, the whole middle forwards were really good. Our goal line defence was impressive."
Castle is looking ahead to Canada's next game against Papua New Guinea in the Ravens' first Rugby League World Cup match since 2017 and believes the best course of action is to stick to "the plan".
"We just need to be more consistent with the ball in our hand," Castle said. "We think we've got a plan that works with our athletes and our players and if we can just get to a point where we're confident with it and trust it I think that's going to do us a lot of good."
Canada goes up against Papua New Guinea on Tuesday November 1st and the match can be streamed on FITE TV.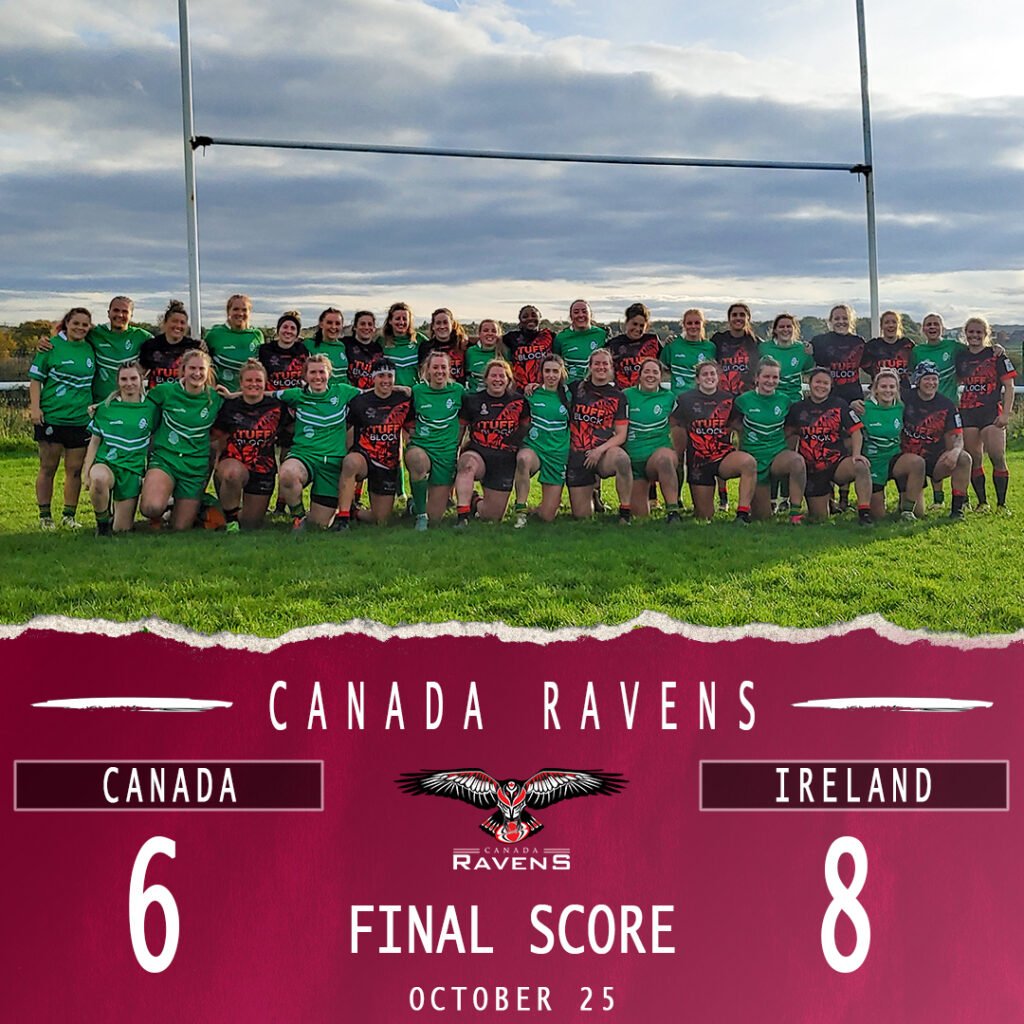 Follow @canadaravens on Instagram for updates.