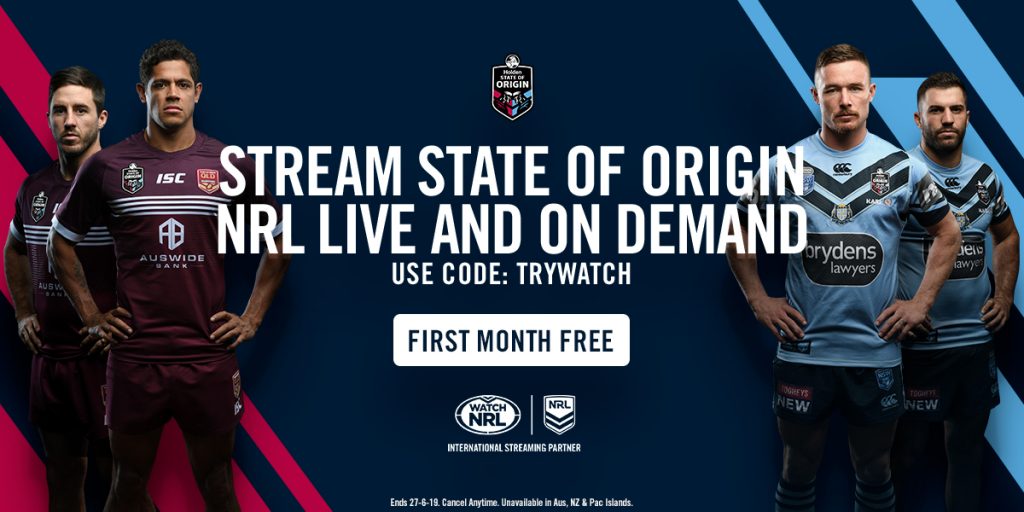 DON'T MISS THE GREATEST RIVALRY IN RUGBY LEAGUE.
Sign up to Watch NRL using voucher code TRYWATCH before 27th May 2019 and get the first match of the State of Origin for FREE!
For a limited time only, Watch NRL are offering Canada Rugby League Association (CRLA) members and fans a ONE MONTH FREE TRIAL if they sign up as a new subscriber before 27 May 2019.
Watch NRL will provide the CRLA a minimum of 20% of the initial subscription amount following the one month free trial to support growing the game in Canada, particularly the development of Junior Programs, some of which are already underway.
To receive your Watch NRL One Month Free Trial and to help Rugby League in Canada, please follow the link below and enter the voucher code: TRYWATCH
Subscribe now: https://bit.ly/2LYTHy7
WATCH EVERY MATCH, LIVE AND ON-DEMAND
• Holden State of Origin Series: Game I (June 5th), Game II (June 23rd), Game III (July 10th)
• 2019 NRL Telstra Premiership, including Finals and Grand Final
• On your compatible phone, tablet, computer or TV using Chromecast or Airplay.
• Choose where and when you want to start watching and hide scores so you don't spoil the result before you watch.
ACCESS 24/7 FOX LEAGUE CHANNEL
Enjoy in-depth and left-field analysis across the range of shows available on Australia's only dedicated Rugby League channel, FOX League.
STREAM FOR A WEEK OR YEAR, ALMOST ANYWHERE
Watch NRL offers weekly, monthly or annual subscription options – the annual representing the best value. It's available to use anywhere outside of Australia, New Zealand and the Pacific Islands, whenever you have access to the Internet.
Don't miss the greatest rivalry in Rugby League. Sign up to Watch NRL using code TRYWATCH before 27th May 2019 and get the first match of the State of Origin for FREE!  https://bit.ly/2LYTHy7
*One Month Free Trial Discount will be on first subscription payment only. Subscription will auto renew at full retail price, unless cancelled prior. Discount Period: Valid from May 21, 2019 to May 27, 2019