The Canada Rugby League Association (CRLA) is made up of hardworking individuals, dedicated to building the game of Rugby League in Canada. The Board is responsible for constructing policies, strategies and plans for Business, Marketing, Public Relations, Football Operations, Coaching and Development. The management of these strategies are key to identifying organizational stamina, financial stability and operational sustainability. The CRLA and would like to stress that as a whole we aim to represent Rugby League in Canada both in terms of geographic representation and the diversity of its elected board members.
BOARD MEMBERS
The current members of the board are as follows:
---
Active President – Joshua Knight
Email
Hailing from Sydney, Australia, Josh began playing rugby league at age 11 with seasons for La Perouse United and South Eastern, in the South Sydney region. Moving to the Central Coast of NSW, he kept up his junior rugby league in the under 15's/16's for the Northern Lakes Warriors, then switching codes to rugby union up until the age of 19.
After coming to the realization that he wouldn't be a professional footballer, Josh began his post secondary studies achieving his Bachelor's degree at the University of New England in Armidale, NSW. After doing some travelling abroad, he arrived in Vancouver in 2009 and fell in love with Canada straightaway, intending to make it his permanent home.
In 2012 rumours of rugby league began in British Columbia, so Josh decided to restart his rugby league career by playing in the Origins v Exiles game in the newly formed BCRL. He then played in the 2013 BCRL season with the Vancouver Dragons as a founding member and his last season being 2018, where he 'officially' retired after winning the premiership.
Josh continues to be involved in the club as the inaugural president of VRLFC, until present. With his involvement of the Vancouver club, he decided to put more time in rugby league administration as a board member of the BCRL for 2017-2019 creating the very first high school game of rugby league in June 2019.  Once joining the CRLA Josh decided to relinquish his position to concentrate full time on the work of developing rugby league for the whole of Canada. With his passion for sport in this country you will hear Josh speaking about Canadian rugby league on many podcasts such as Chasing Kangaroos, Rugby League in America and Howlin' Hour. You can also hear him as the main commentator for the 2019 BCRL season on the CRLA's Youtube channel.
Josh works as a high school teacher in Richmond, supports the Toronto Wolfpack and is a massive Canberra Raiders fan, with a family connection at the club being his first cousin Brett White, as assistant coach.
---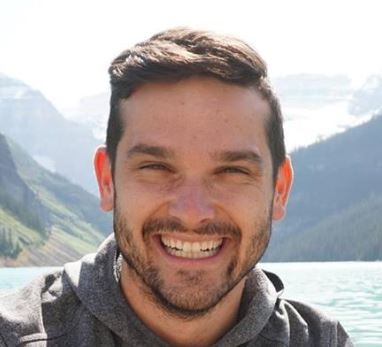 Secretary – John Cameron
Email
Born in Toronto, John was reintroduced to rugby league in 2017 by the Toronto Wolfpack. Though being taught the sport in middle school, John developed a passion for the sport by attending Wolfpack games – quickly becoming avid season ticket holders with his wife.
Wanting to help grow the sport more in Canada, John volunteered to help organize the 2019 Americas' Nines tournament in Toronto, then was on the planning committee for the Ravens and Wolverines tour of Serbia that September. John was elected to the CRLA Board in October 2019.
John studied business administration in university, specializing in strategy and marketing, and currently works in the telecommunications industry. He and his family live in Toronto.
---
Director of Development – Daniel Tate
Email
Born in Dewsbury, England, Dan was raised into a family of rugby league enthusiasts. He started playing rugby league at age 9. Dan played for numerous clubs around West Yorkshire, England in the heartlands of rugby league in the UK.
Dan and his family made Canada their permanent home in 2010 and have since become Canadian citizens. Dan continues to be involved in rugby league in Canada, as a coach for the Haldimand Wolfpack Junior side and as both a playing member and Vice President of the Ontario Greybeards Masters rugby league club. Dan is committed to helping develop and grow rugby league in Canada and was elected to the CRLA board in November 2020.
Dan supports numerous rugby league teams around the World and follows a team in most competitions, Toronto Wolfpack, the Huddersfield Giants and the South Sydney Rabbitohs are amongst his favourites.
---
Director of Rugby League – Thomas Hughes
Email
---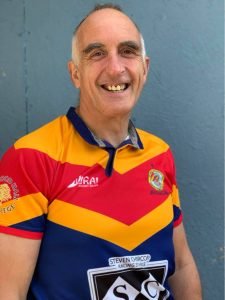 Director at Large – Bob Jowett
Email
Born in Halifax, England, Bob was raised as a Bradford Northern / Bulls fan following them through good times and bad. His first experience playing Rugby League was with Bradford Police Boys, a club founded by the late, great Trevor Foster. Bob attended the University of Liverpool becoming a part of the University's most successful ever Rugby League team that memorably defeated a touring French Students team
After graduation, Bob joined Dudley Hill where again he found success. One of the first trophies Dudley Hill won was the BARLA National Cup, with many other trophies following. Whilst with Dudley Hill, Bob represented Bradford, Yorkshire, and Great Britain before joining Huddersfield as a semi-professional aged 27.
Bob and his family relocated to Barrie, Ontario in 2004 reconnecting with Rugby League after the visit of the England Lionhearts. Initial a Development Officer with Ontario Rugby League, Bob was elected onto the CRLA Board in August 2018.
---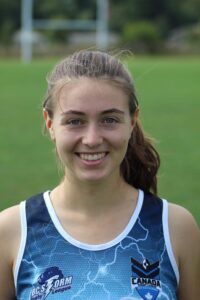 Director at Large – Sarah Duncan
Born in Winnipeg, Sarah was introduced to rugby league when she first moved to British Columbia in 2019. She quickly learned to love the new variation of rugby and started playing with team BC in 2019 and with the CanadaWest team in their inaugural game in 2020.
Since learning the sport Sarah has gained a passion for growing the sport within Canada, she has since been elected to the Rugby League BC Board as their director of communication and now joins in with the Canada Rugby League Association to help out where she can.