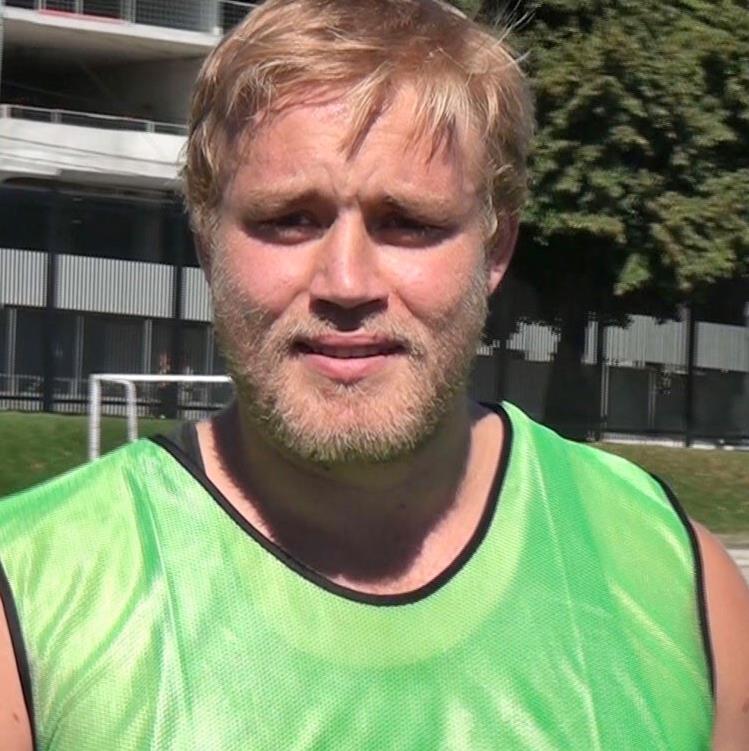 Today's Last Tackle UK finalist bio features Canada's (Ont.) Chad Bain. Along with impressive size, speed and strength, Bain brings UK Rugby League (and Union)experience to the table. Couple that with a solid gridiron background, along with the fact that Bain was a Canadian wrestling champion, and overall toughness factor at Last Tackle's UK tryout this week just went up a couple clicks.
Name: Chad Bain
Nickname: Bainer/The BainTrain
DOB: 07/26/1992
Hometown: Belleville, Ontario, Canada
Height: 6′
Weight: 265lbs
40-yd dash: 4.7
Bench: 225 (17 times)
Gridiron Experience: Four years high school, OVFL Kingston Grenadiers. Bain played briefly in college at University of Western before deciding to choose rugby union over football.
High School – Quinte Secondary School Belleville
College – Seneca College/ University of Western Ontario
Semi-Pro/Pro – Team Canada Wolverines
Rugby Experience: Started playing rugby league in 2014 for the Brantford Broncos and Canada Wolverines. Played Union at high school, club, college, and University level. Played Rugby League for Bradford Dudley Hill in the UK in 2015 and Rugby Union for Bradford Salem Rugby Union (also in the UK) in 2015-2016.
Noteworthy: 2011 Belleville High School Athlete of the Year, 4 time Quinte Secondary Athlete of the Year, 2011 OFSAA Wrestling bronze medalist, Ontario Junior 96 kg Gold medalist 2012, Canadian Junior 96kg Bronze medalist 2012, Seneca College rugby union MVP and scoring leader 2012, Western Rugby Union rookie of the year 2013-2014.