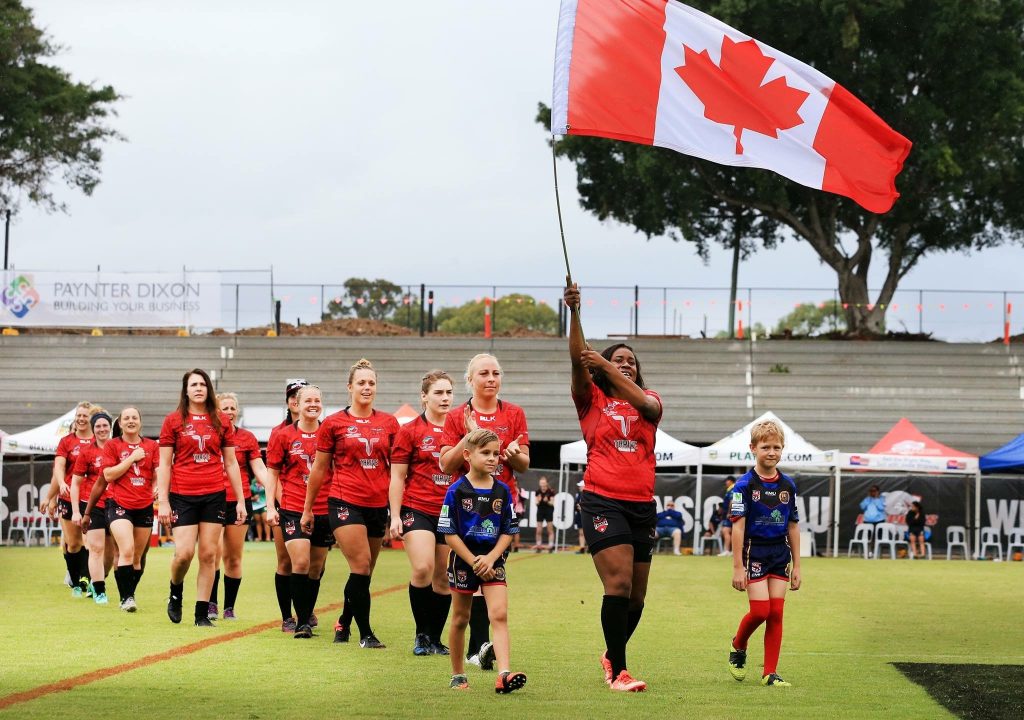 Author: Julian Clarkstone
It's been a big twelve months for women's Rugby League in Canada, with the next opportunity for female athletes coming later this month when the New Zealand Universities side tours the growing Rugby League nation.
The New Zealand team will play against British Columbia on 27 June, followed by a clash with a Ca
nada Selects side on 29 June.
The Canada Selects team is made up of the best available players for Canada and includes a mix of players who have gained international caps with the Ravens alongside some new faces.
The Selects side is set to benefit from the experience of the 2017 Rugby League World Cup and the 2018 Commonwealth Championships, with inclusions such as Andrea Burk, Janai Haupapa, Christina Burnham and captain from the 2018 tour, Gillian Boag, returning for the clash.
The Selects team will be coached by Ravens assistant coach, Ben Hickey, who has already built rapport and an understanding with the players which will allow the team to hit the ground running.
"We are excited at the opportunity for our girls to play against a quality opposition and games like this really help with our development and also with promotion and awareness of Rugby League in Canada."
"We are grateful of the New Zealand Universities for making the effort to come here and we are looking forward to the challenge they bring," Hickey stated.
The match will be held on 29 June at Calgary Irish Rugby Club.
Team:
Gill Boag (BC)
Andrea Burk (BC)
Christina Burnham (BC)
Alanna Fittes (Alb)
Ashley Holt (Alb)
Katie Grudzinski (BC)
Janai Haupapa (Alb)
Michele Helmeczi (Alb)
Brittany Jones (Alb)
Natalie King (BC)
Kelcey Leavitt (Alb)
Sarah Maguire (Alb)
Tasha Naismith (Ont)
Kristy Sargent (Alb)
Liz Steele (Alb)
Valarie Videski (BC)