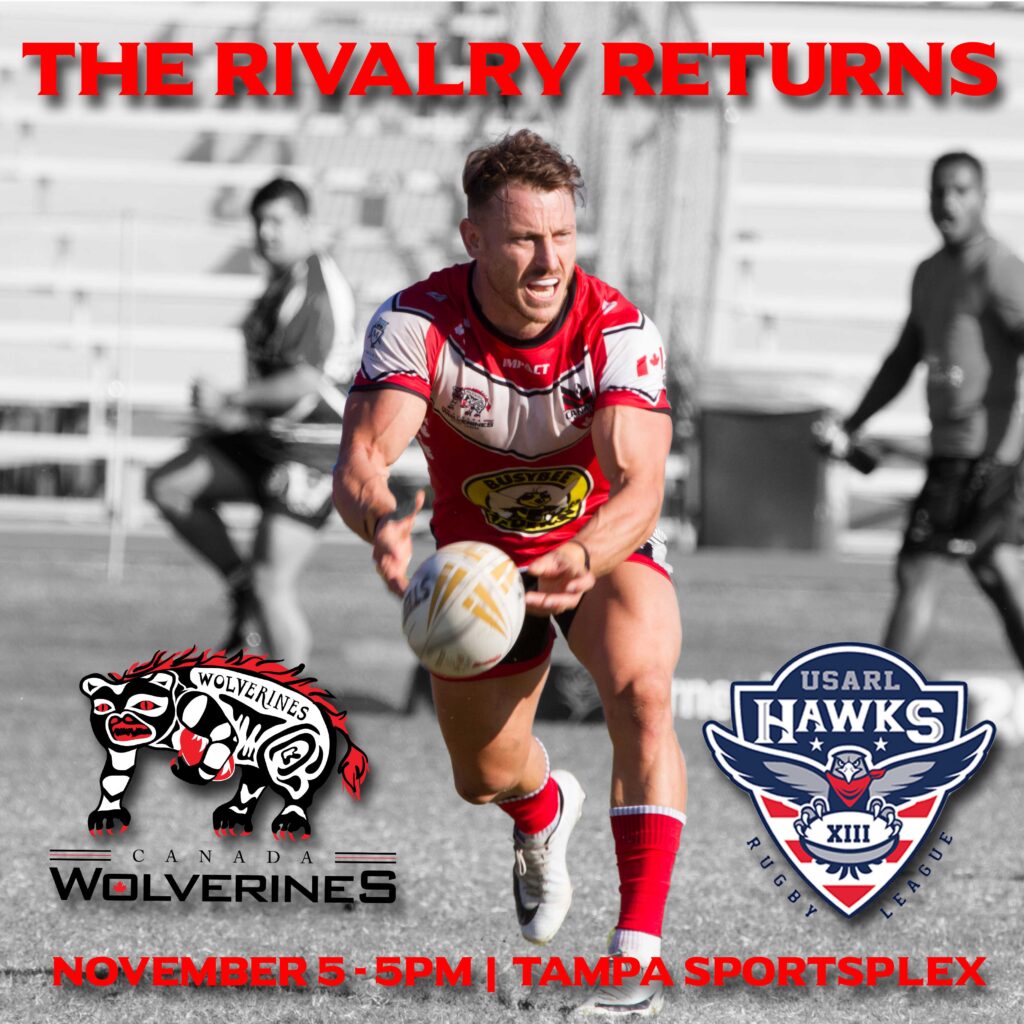 In preparation for the upcoming international against the USA on Saturday, November 5, Hawks in Tampa, Florida, the Canada Rugby League Association (CRLA) have named an 18-man, Canada Wolverines squad.
Head Coach, Aaron Zimmerle's squad, which is drawn primarily from players in the local domestic competitions in British Columbia and Ontario also includes Australian based, Ipswich Jets hooker and Wolverines Captain Rhys Jacks and former Keighley Cougar and current Thatto Heath Crusader, Jordan Cella.
With the Wolverines not having played since their tour to Serbia in 2019 and with COVID disrupting the domestic competitions, the squad is very much about the emerging Wolverines featuring 12 debutants. It is the first step in building a team for success at next years, Americas Championship, which also doubles as the Americas Qualifiers with one of two North American spots on the line in the 2025 Rugby League World Cup in France.
Please stay tuned for details on how to watch the game live on the USA Rugby League YouTube Channel.
The Wolverines squad is:
Greg Wise, Charles Curran, Christian Miller (Brantford Broncos), Kimi Vinituraga (Coastal Cougars), Rhys Jacks – Capt. (Ipswich Jets), Jordan Cella (Thatto Heath Crusaders), Niko Andrionas, Jacob Bourne (Point Grey Thunder), Dave Astley, Jason Chuck, Scott Christian, Jordan Henry, Nick Hails (Toronto City Saints), Scyler Dumas (Vancouver Dragons), Colton Carpenter (Valley Warriors), Lawrence Davies (Valley Vipers), Blake Mahovic, Josh Michalik (Whistler Wolves) #canadaRL #canadawolverines #rugbyleague