In preparation for the 2021 Rugby League World Cup, Americas Championship Qualifying Tournament, the Canada Rugby League Association (CRLA) have named a strong Canada Wolverines squad with players drawn from Australia, New Zealand, the UK, Alberta, British Columbia and Ontario.
In what will be Canada's second appearance in the Rugby League World Cup Qualifiers, the Wolverines will face Jamaica at the University of North Florida Stadium, Jacksonville on 13th November, with the winners progressing to face either USA or Chile, at the same venue four days later. The victors of that match will go through to the World Cup, with the losers having the opportunity to progress through a repechage in 2019.
The Coaching Staff that have done such a great job in preparing and selecting the squad will be led by Head Coach, Benjamin Fleming, with Henry Miers as Assistant Coach. Daniel Tupou Kaloudonu also joins the coaching ranks after narrowly missing selection as player, replacing David Astley who unfortunately had to withdraw due to personal reasons. The coaching staff is rounded out by Team Manager Paul Buchanan, Head Trainer Simon Paige and Canada Ravens Physiotherapist, Ed Middleton.
"The selection process for the qualifiers has been very tough. Canada's geography makes it difficult to view all players equally, and it's a tough vetting process to work through" Fleming commented. "The selectors and coaches did see some great video of domestic and provincial games which was beneficial to establish transparency and fairness. With the tools we had, and the numerous people we spoke with, we feel we have done the best possible job to select the strongest squad. The team is representative of the type of depth Canada Rugby League is starting to develop and we also wanted to reward players for their firm commitment to this growing sport. With our first game being against a full-strength Jamaican side, we need every player committed to the goal, which is winning a berth in our first ever World Cup in England in 2021."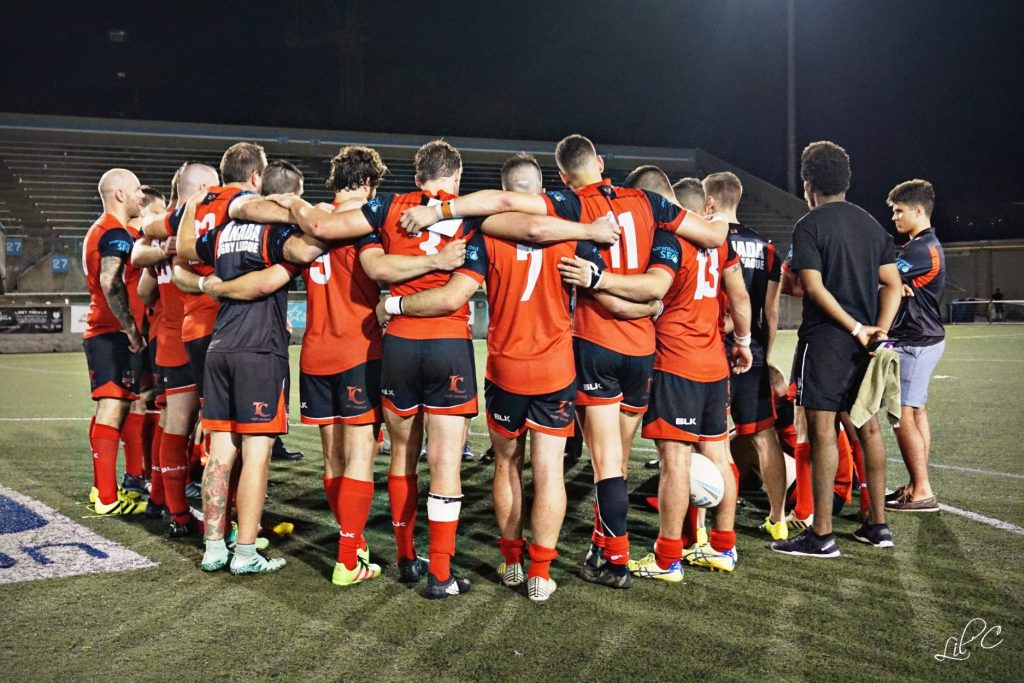 The Canada Rugby League Association (CRLA) has set up a Supporters Club to support the Wolverines in their quest to play in the 2021 Rugby League World Cup.  For just $30, you receive newsletters, occasional goodies, special offers and discounts on events & Wolverines merchandise. To join please click on the following link; https://registration2.pointstreak.com/rfs2/pslogin.do?leagueNo=4320&season=456a
The CRLA is a not-for-profit organisation and relies heavily on sponsorship to support the game here in Canada. We have developed an exciting range of sponsorship opportunities with your business in mind. Our benefits will allow you to expand your business base through access to our membership, networking, branding promotion and invitations to special Canada Wolverines events and game days. We have various levels of sponsorship that we would like you to consider. We find that with all of our sponsors it is best to discuss tailoring a package to suit.
For more information, please email Bob Jowett, CRLA President at [email protected].
The Wolverines Tournament 21-man Tournament squad is (one to be omitted):
Shaun McKenzie, Rick Schouten (Abbotsford Griffins, Canada); Christian Miller, Jason Park (Brantford Broncos, Canada); Ash Calvert (Berowra Wallabies, Australia); Josh Kelly (Calgary Cowboys, Canada); Jack Couzens (Coastal Cougars, Canada); Brad Austen (Halswell Hornets, New Zealand); Louis Robinson (London Skolars, UK); Wes Black, Joel Hulett (Ourimbah Magpies, Australia); Rhys Jacks (Sunshine Coast Falcons, Australia); Eddie Bilborough, Antoine Blanc, Emil Borggren, Michael Mastroianni (Toronto City Saints, Canada); Jordan Drew (Townsville Blackhawks, Australia); Ruairi McGoff (Ulverston RL, UK); Sean McInroy (Unattached, Australia); Scyler Dumas, Andrew Porter (Vancouver Dragons, Canada)