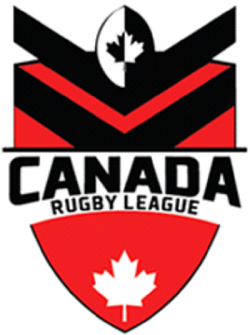 TORONTO – The Canada Rugby League (CRLA) is pleased to announce that Mike Castle has been selected for his second stint as coach of Canada's national women's team – the Ravens. Mike previously coached the Ravens in the 2018 Commonwealth Championship, and to a 4th place finish in the 2017 Rugby League World Cup (RLWC).
"I'm delighted to be able to coach this talented group of women again," said Mike Castle. "The CRLA has a lot of momentum behind it, fresh off the 2019 Serbia tour, Americas' Nines tournament and the growing popularity of rugby league in Canada – with the promotion of the Toronto Wolfpack. It's an exciting time to be involved in the sport," he added.
Mike returns to the Ravens with his extensive rugby league resume – both as a participant, coach and organizer. While playing for 5 seasons with the Championship 1 London Skolars, Mike worked as a game development officer and community coach for the club. Subsequently, Mike became a NRL Game Development Officer and has since held roles as the Coach Education Coordinator in Australia for Queensland, Northern Territory & South Australia and more recently as a project lead being heavily involved in developing the NRL's new Player Development Framework.
"With the success Mike had coaching our Ravens in the World Cup, and his distinguished rugby league career, Mike was an easy choice to select as our Head Coach for the 2021 Rugby League World Cup," said Thomas Hughes, Director of Rugby, CRLA. "Mike's skillset is well placed to help our women compete with the world's best in England in 2021," he added.
Mike has Canadian heritage through his father's side of the family. The appointment is for a two year term, including the preparation and training for the RLWC.
For media inquiries please contact [email protected]