The Canada Ravens just wrapped up their Rugby League World Cup trials with a Canada East VS. Canada West match on Sunday September 4th in Abbotsford, BC. 
The game would help coaches Mike Castle, Ben Hickey, Stevi Schnoor and Darryl Fisher determine their final 24-player roster that will be travelling with them to England to compete in the Rugby League World Cup this fall.
"I'm really pleased with the squad we've assembled and I'm really excited to see what they can achieve together in November," said head coach Mike Castle. "There will be a greater expectation for us to perform well at this World Cup seeing as it's our second time at the tournament. This is a challenge I know all of the players are really looking forward to."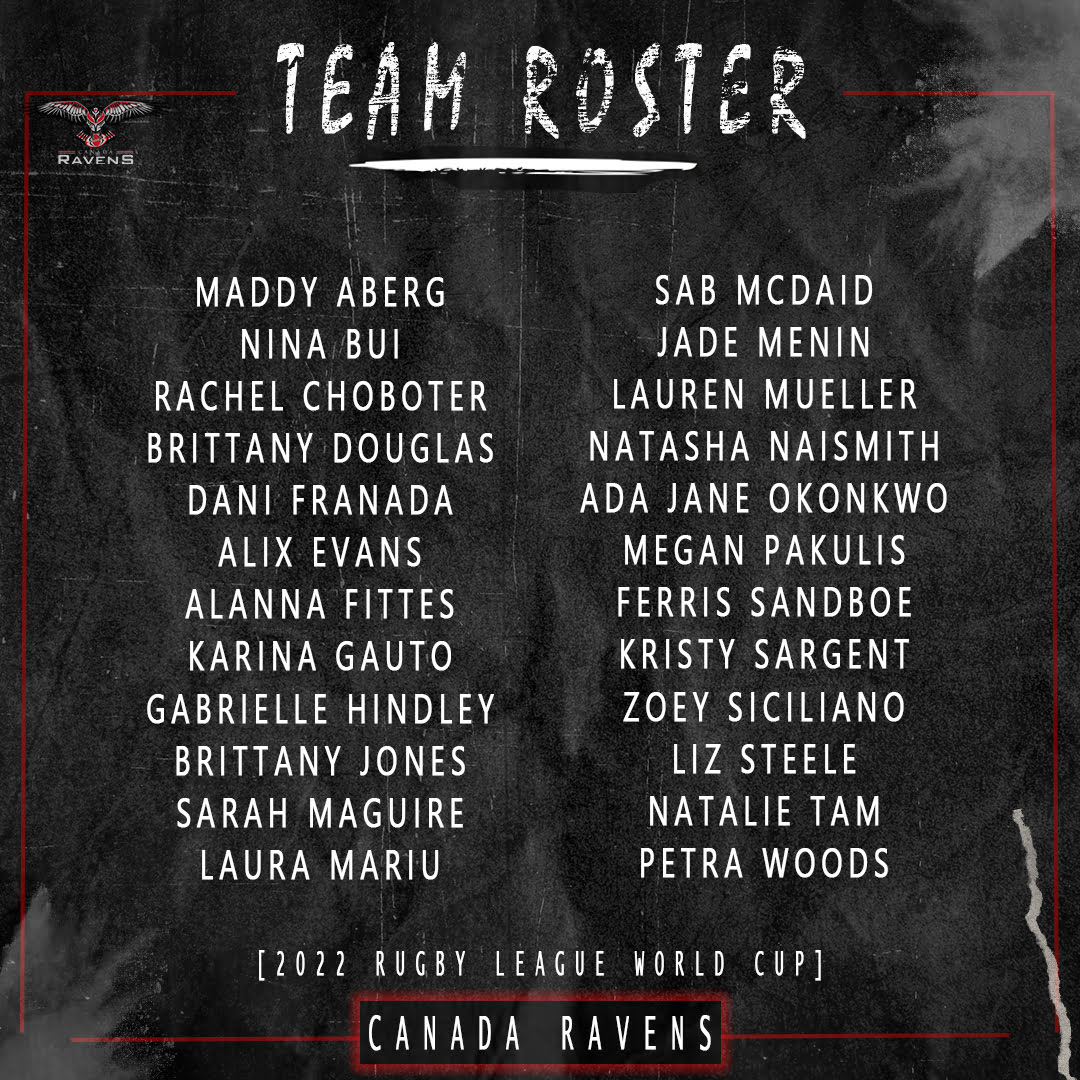 Six players will represent Canada for a second time in the Rugby League World Cup: Nina Bui, Sab McDaid, Jade Menin, Megan Pakulis, Liz Steele and Natalie Tam.
Laura Mariu, who will be making her first appearance as a Canada Raven, previously represented New Zealand at the last 5 World Cups. 
"Their experience will be invaluable in bringing the next crop of players through," Castle said.
Two familiar faces from the 2017 Ravens team, Katie Grudzinski and Stevi Schnoor, have taken their World Cup experiences into new roles this time around as Team Manager and Assistant Coach respectively. 
"It will definitely be a different experience going as a coach this World Cup," said Schnoor. "I am so grateful for the opportunity to learn from the amazing coaching staff the Ravens have put together. The coaches combined with the extremely strong team we have should put us in a great spot to achieve great things this World Cup."
The Ravens, ranked 6th, will be heading to England late October and will be playing their first 2022 Rugby League World Cup match on November 1st against world ranked 4th, Papua New Guinea.
Follow us on Instagram @canadaravens for more.