Canada Ravens' head coach, Mike Castle, on standout moments from July camp
Written by: Shannon Pakulis
The Canada Ravens have just wrapped up a 4-day camp in Brampton, Ontario, ending their time together with an intersquad match held at the Brampton RFC field this past Saturday. Ravens coaches, Mike Castle and Ben Hickey, will use the camp to help decide their 24 player roster that will represent Canada at the Rugby League World Cup in England this fall.
With temperatures hitting as high as 29°C, the long days out at Brampton RFC were not easy, but the players continued to push themselves to great extremes. The camp's schedule included multiple on-field training sessions, skills testing, an intersquad game, and of course, team bonding.
"It was a great three days," head coach Mike Castle said. "Lots of fun but lots of hard work at the same time. It was hot and the ground was hard."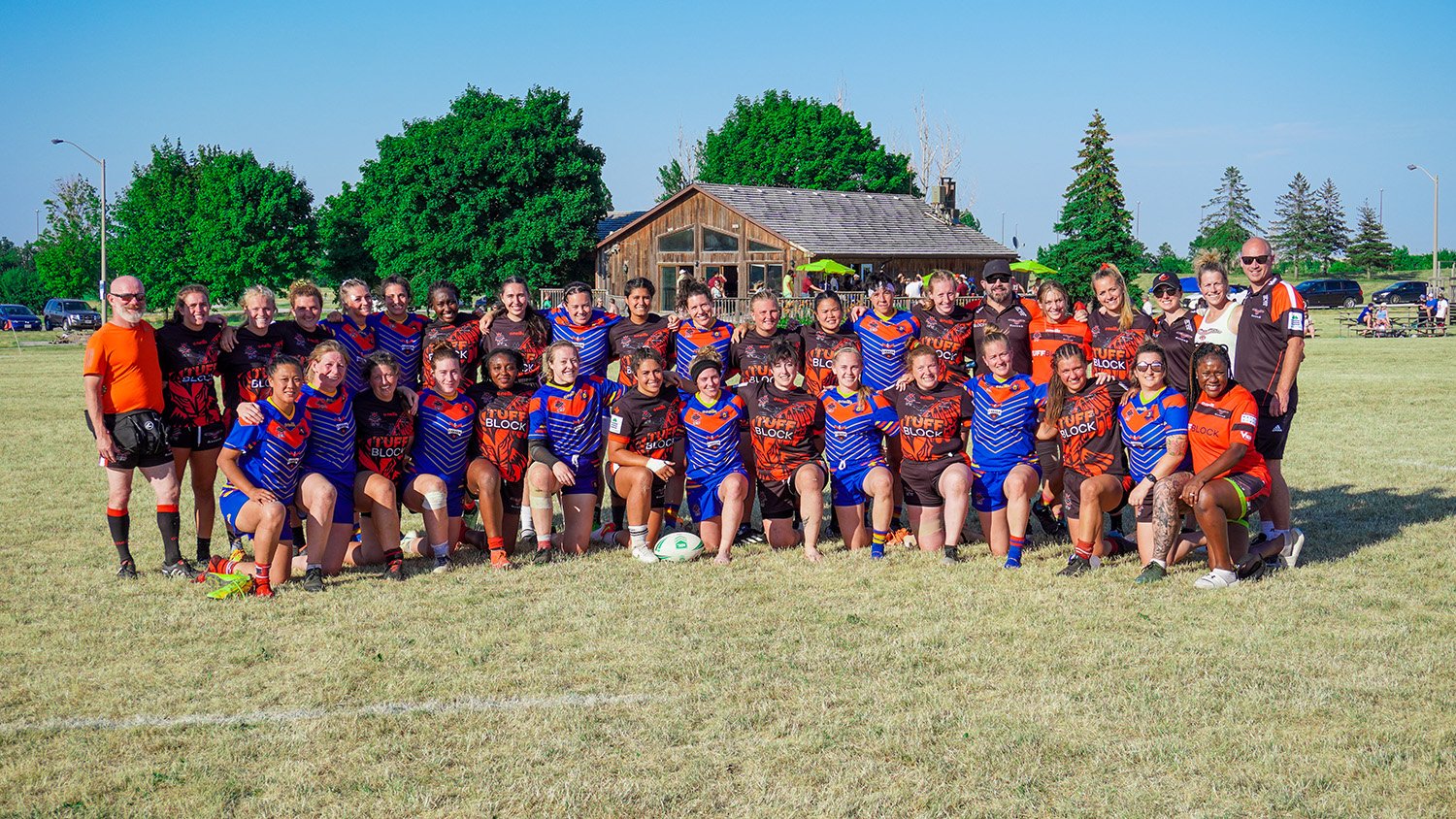 When asked what stood out most to him, Mike shared, "the way everyone comes together. Every time we have a camp they just get closer and closer as a group which is really good for rugby league in Canada… They are all really instinctive rugby players so you can see that and it was nice for them to have the opportunity to show what they've got."
With challenges of the pandemic, the players have only been able to come together once prior, during a spring camp held in Burnaby, BC this past April, where the Ravens took on the USA Redtails, coming out with a 42-10 win. Castle, however, believes the team still has a lot to work on.
"Rugby league is still pretty new to everybody," Castle said. "Even the players that played at the last world cup, they've only played a small number of games compared to the teams we'll be facing at the World Cup, so lots to work on."
The Ravens currently sit 6th in the International Rugby League World Rankings and are hoping to use the World Cup to move up the standings, facing teams ahead of them such as England who are placed 3rd and Papa New Guinea in 4th.
Castle will be announcing the first round of selections in the upcoming weeks.
"I've really enjoyed myself here again in Canada and can't wait to come back and looking forward to selecting the team over the next couple of months for the World Cup. That's going to be a tough choice, everyone's done a really good job and we've got a really difficult choice ahead of us but I think we've built a really good culture within the group and I'm looking forward to continuing it."
The athletes will have an opportunity to play in a Canada Rugby League East vs. West game this September in British Columbia before the final team roster is announced.
Follow @canadaravens on Instagram for the full interview.