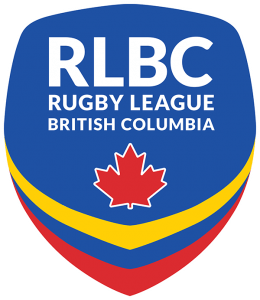 Date:
October 3 & 4,
Time: 9:30am – 12:30pm
Location: Burnaby Lake
Rugby League BC has compiled a group of measured skills that align with the development of our Club players and Provincial teams, the Canada Wolverines and Ravens development.
RLBC will be hosting a skills and fitness Club Challenge where we can offer some League related competition and continue individual development in a competitive environment. All results from the event will be recognized by the Provincial and National teams, as well as the Ottawa Aces who are specifically looking for Canadian born talent to ensure the steady growth and longevity of the game within the Country.
Understandably, in these times it is hard for clubs to initiate group training sessions. We are hoping that by introducing this format of individuals skills challenges in a team style format will help encourage skill and fitness development and give us some form of competition this year.
The Competition will consist of a maximum of 7 men's and 7 women's representatives from each club competing in measured events against other clubs in the league. Events will be split over 2 days to ensure Provincial Covid-19 regulations are followed.
Players will need to register to attend official club sessions to record times. Clubs will use the times to choose representatives for each event. With registration, all players will receive a pre-season fitness program to ensure they will be physically ready when the time comes for us all to return to the field and start playing again.
Women's registration – https://go.teamsnap.com/forms/227764
Men's registration – https://go.teamsnap.com/forms/230731
Clubs will be required to submit all their participants names prior to the competition. (A deadline date will be announced.)
Clubs will select 3 players to compete in these tests on 1 day – Bronco, Agility, Shuttles, Malcom's, and Sprints (10,20,40m & 100m).
Clubs will select 4 players to compete in these tests on 1 day – Plank, Push-up, Standing Jump, Pass (Accuracy & Distance), Drop out, Punt, and Goal Kick.
Teams can have 2 players attempt each test.
All event results will be recorded by officials and tallied over the entire competition to identify the winning teams.
Here is a list and brief explanation of the events, also some links for some of the more technical tests.
Bronco Timed 1.2km run. 5 x 20m, 5 x 40m , 5 x 60m.

Malcom 10m run, drop run back 20m drop, run 10m drop. Repeat x 6

Shuttle 10m 2 leg jump, 10m bear crawl, 10m sprint back , 10m sprint

10/20/40 sprint 1 sprint timed by 3 judges at 10m, 20m and, 40m posts

100m Sprint 100m sprint – (goal to goal)

Standing Jump measured standing jump .

Plank Hold plank position until fatigue, 1 posture warning

Push up Complete as many push ups until fatigue – 1 posture warning

Pass Distance Players stand at goal line and pass. Official marks and measures first point of contact to ground.

Pass Accuracy Players have 3 attempts to pass into target. Scores are added after all attempts

Punt Players kick from goal line. Furthest on full and furthest with bounce will be measured for scores

Drop Kick Players kick from goal line. Furthest on full and furthest with bounce will be measured for scores

Goal Kick Players will have the option to attempt 3 kicks from marked zones. Each zone point value differs.

Standing Jump – https://www.youtube.com/watch?v=MlRVnaqI3ys