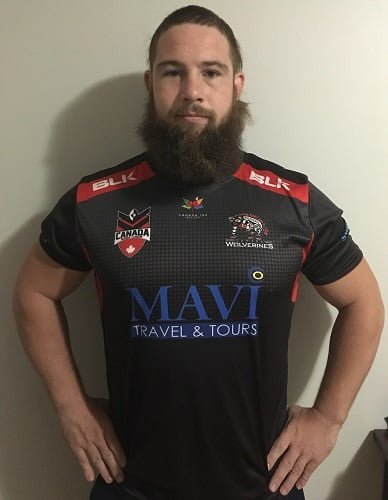 Williams Lake, British Columbia, Canada
Yosemite Sam, Canadian Cannonball
09/09/2017 - Vancouver, British Columbia Canada vs. Fiji Bati
What is you favorite food?
Sushi, but I'm not picky
labour for my dads roofing company
What is on your bucket list?
Go to New Zealand
Have sushi in Japan
Play in a World Cup for rugby league, or union
What do you do away from Rugby League?
I play rugby union
I work
spend as much time with my new fiancé
Best piece of advice given?
"It doesn't matter how many friends you got in your life, it matters how Many people come to your funeral"
"Run at spaces not faces"
What can't you live with out?
My fiancé, sushi, beer, and sports
Wesley Black is proudly sponsored by: