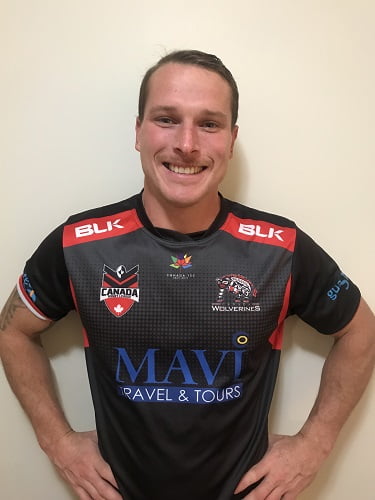 Ipswich, Queensland, Australia
08/20/2016 - Toronto, Ontario, Canada vs. English Lion Hearts
What is you favorite food?
Pizza
What is on your bucket list?
1. Watch a Yankees home game.
2. Run a marathon
3. Travel to Ireland
What do you do away from Rugby League?
Concretor
Best piece of advice given?
Don't pass the ball
What can't you live with out?
My Xbox
Shaun Joseph Mckenzie is proudly sponsored by: