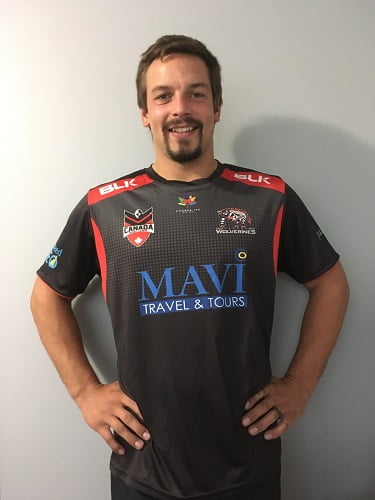 Kelowna, British Columbia, Canada
12/08/2015 - Jacksonville, Florida, USA vs. Jamaica Reggae Warriors
What is you favorite food?
Pizza
What is on your bucket list?
1. Fish around the world
2. Play in a World Cup
3. Visit every continent
What do you do away from Rugby League?
Rugby union
fishing
Best piece of advice given?
Ain't nothing to it but to do it
What can't you live with out?
Pizza fishing and beer, oh and I should say my wife
Rick Schouten is proudly sponsored by: