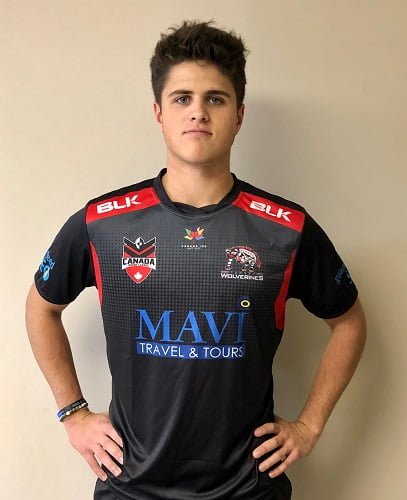 09/24/2017 - Vancouver, British Colombia, Canada - New Zealand Police
What is you favorite food?
Pizza
What is on your bucket list?
1. Tackle Big Chuck 2. Sky dive 3. First Try for Canada
What do you do away from Rugby League?
Pursue studies
play hockey
Best piece of advice given?
Make the most of the opportunities you get
What can't you live with out?
Skittles
Michael Mastroianni is proudly sponsored by: