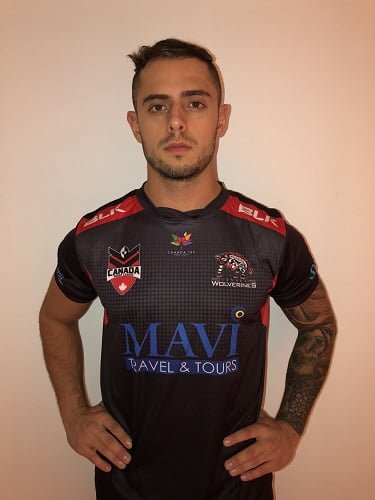 Toronto, Ontario, Canada / Køge, Denmark
August 26, 2017 - Kingston, Jamaica vs. Jamaica Reggae Warriors
What is you favorite food?
Tacos
What is on your bucket list?
1. Go skydiving
2. Visit Tokyo
3. Play in the Rugby League World Cup
What do you do away from Rugby League?
Gym
Tan
Laundry
Best piece of advice given?
It's not how many hits you can take, it's the amount of times you can get back up that counts
What can't you live with out?
An alarm clock
Emil Borggren is proudly sponsored by: