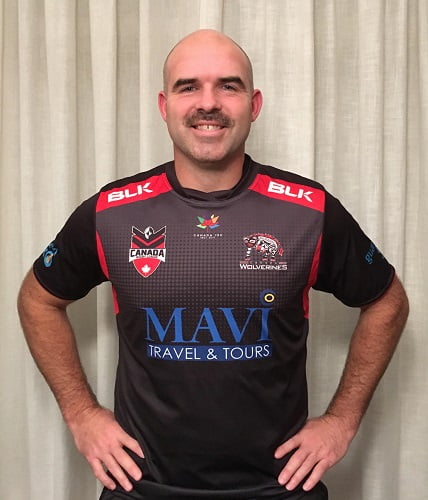 St. George, Ontario, Canada
07/31/2011 - Markham, Ontario, Canada vs. Jamaica Reggae Warriors
What is you favorite food?
Sushi
What is on your bucket list?
1. See a State of Origin game.
2. Watch the Buffalo Bills win a Super Bowl.
3. Take my Father back to visit the city he was born in. (Edinburgh, Scotland)
What do you do away from Rugby League?
I teach English and Phys Ed at a high school. I also coach football, basketball and rugby.
Best piece of advice given?
Wherever you are, be there.
What can't you live with out?
My family
Christian Miller is proudly sponsored by: